+ 500 organizations and + 17,000

advisors
digitized Governance with Atlas GOV

Meet some of the companies that have decided to join the Atlas GOV
software for the digital transformation of Governance.
Functionality
Meet the main ones GOV
Atlas functionalities
Create and call meetings instantly
Prepare and call complete meetings within 5 minutes, integrating agendas, materials, videoconferencing, and calendars of participants with presence control. Register the electronic votes and actions necessary for the holding of the meeting.
Learn more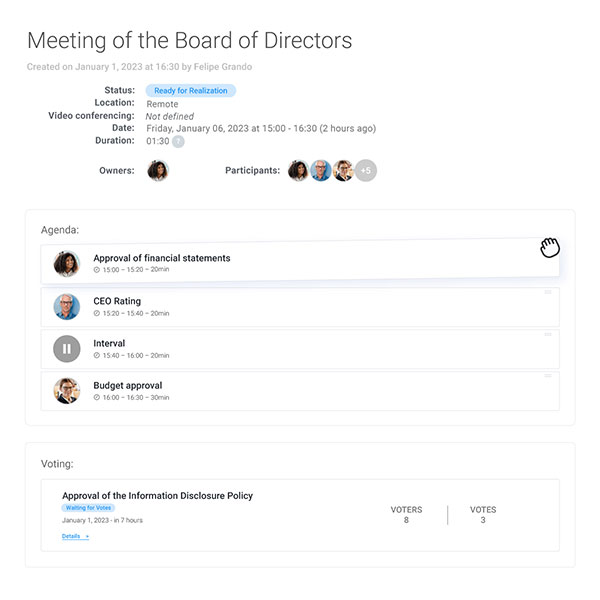 Meeting books created automatically
Atlas GOV consolidates all meeting data and materials into a single, watermarked file on all pages and printed paging. Make notes and appointments in the meeting book, and share with attendees. If any material with annotations is replaced or deleted, the software saves your personal annotated pages.
Learn more
Management of strategic actions and projects
The Atlas GOV portal guarantees the execution of the decisions of the Board of Directors and committees. Follow through the portal actions with responsible, term and status, as well as large projects such as mergers and acquisitions, implementations of systems and other investments.
Learn more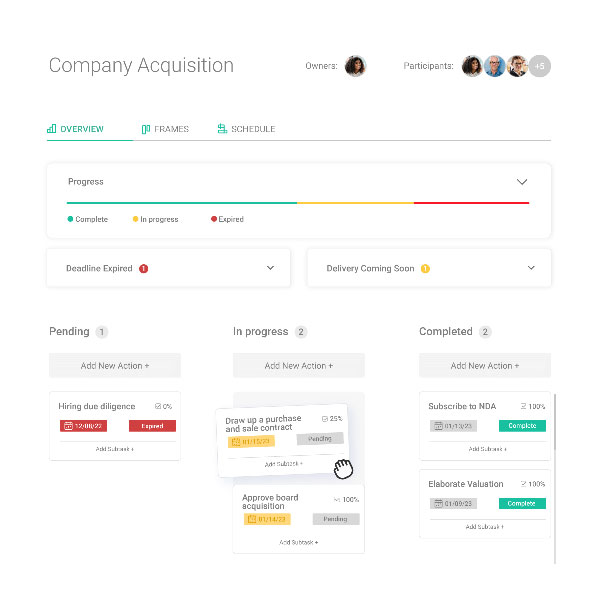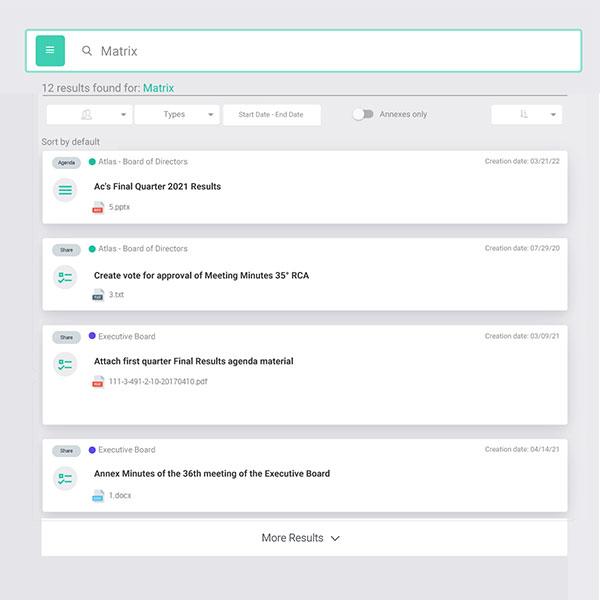 Indexing and searching with artificial intelligence
Atlas GOV indexes all information from digital or scanted files using natural language processing (PLN) and Vision. You can perform searches for similar terms, which Atlas GOV will understand, perform synonym analysis, verbal flexion, and bring the exact results.
Learn more
Minutes automatically prepared by the system
Atlas GOV has all the information from your meeting, and automatically prepares minutes with date, time, format, location, participants and results of deliberations, structured instantly for your review.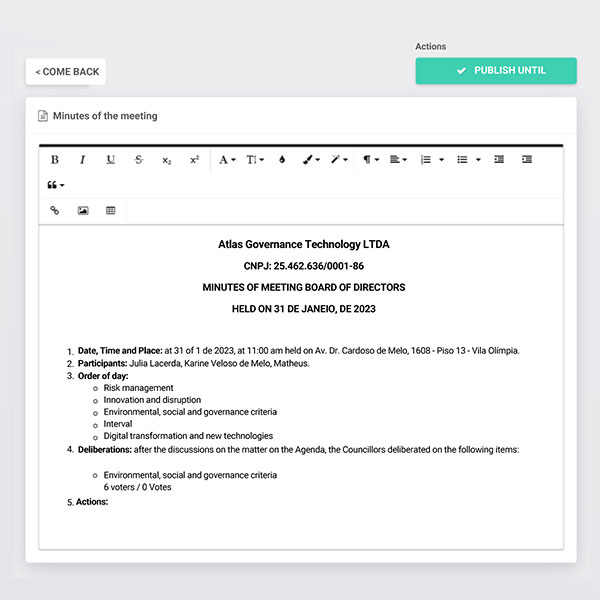 Integrated electronic and digital signatures
Atlas Sign performs electronic and digital signatures certified by ICP-Brazil. Sign meeting minutes and other documents from any device anywhere in the world.
Evaluation of Council and committees
Atlas GOV has a module to carry out evaluations of Councils, committees and board integrated in the platform. Create forms divided into sections, with multiple choice questions, ratings, or free response, and receive results automatically compiled by the system.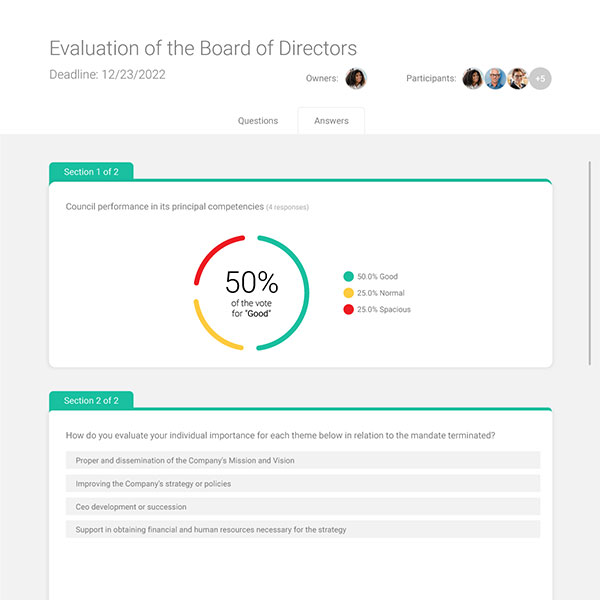 Cybersecurity
Cryptography
Your data is encrypted with AES 256 technology in bank and TLS 1.3 in transit.
Audit
trail
All access and content actions performed on the portal are recorded by the audit trail, including the source IP. This brings security and integrity to information.
Double
authentication factor
In addition to user and password, access to the portal depends on a generated token, which can be sent by SMS, WhatsApp or voice call.
Granular
permissioning
Manage object access and permission within the system. Define access profile by board, meeting, agenda, and other documents in the portal.
Remote revocation
of sessions
If you lose or steal your device, you can sign in to your account from another device and end sessions that were active on the lost or stolen device.
Auto
backup
The user of the software can download their backups directly through the system, without the need to request them from customer service.
Watermark
The name and e-mail of those who accessed the documentation is recorded on the page, in addition to date, time of the version generated and which IP accessed the document, ensuring the traceability of the information.
Conditional access
by region, IP, or device
Limit access to the Governance system by blocking or releasing by country, IP, or device. This mitigates the action of hackers and third parties trying to hack into an account.
Learn about Atlas GOV portal solutions for your organization
Get a free demo with an expert and discover the features of atlas GOV software that will make your Governance simpler, more accessible and digital.
I want to know the Atlas GOV