Create and call meetings

in less than 3 minutes

In the Atlas GOV software, the process of planning and holding the board or committee meeting is simple and integrated, from scheduling to sending the link and materials to the members of the collegiate. Prepare and call complete meetings within 3 minutes, integrating staves, materials and calendars of participants with presence control.

Request a demo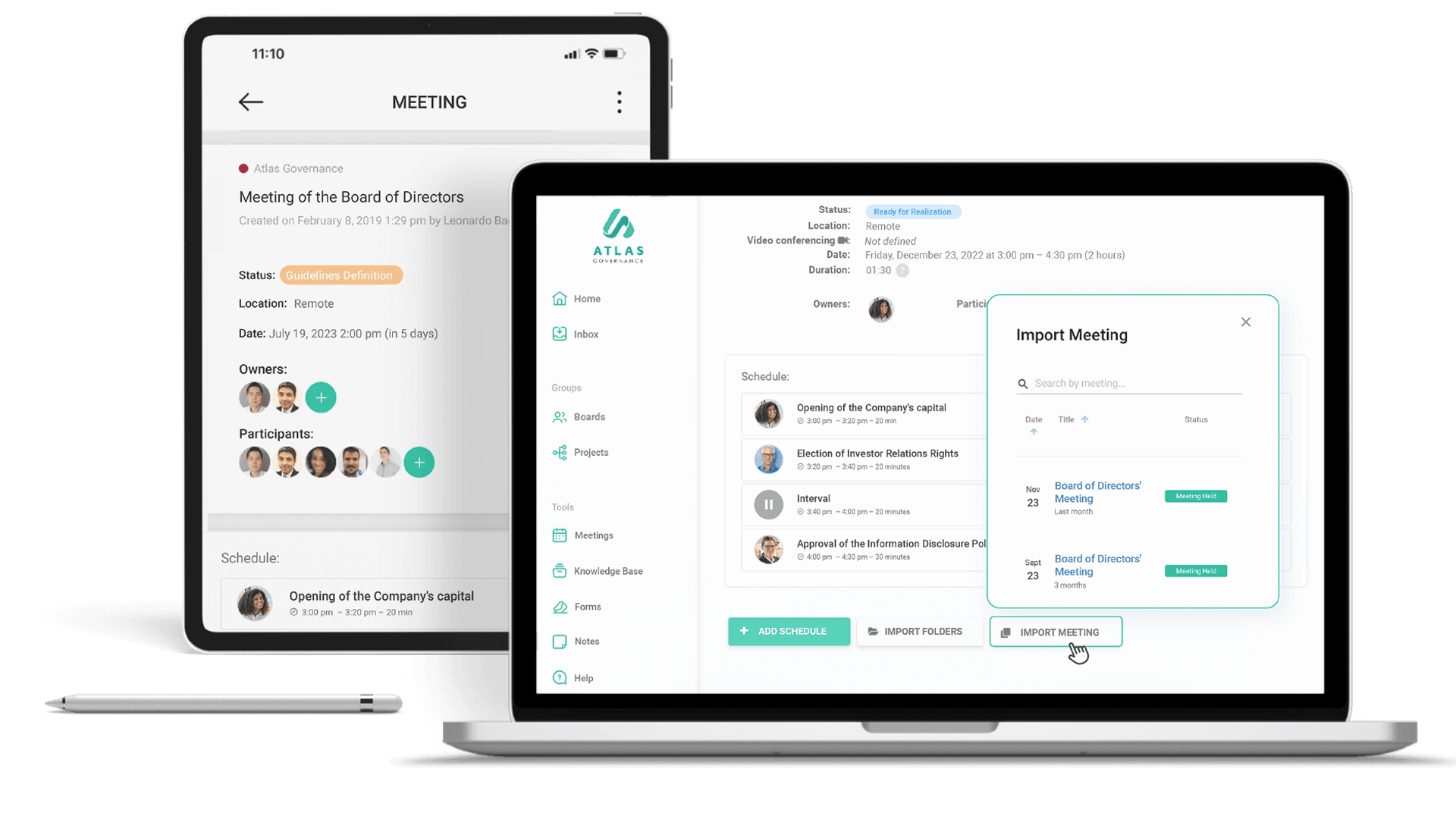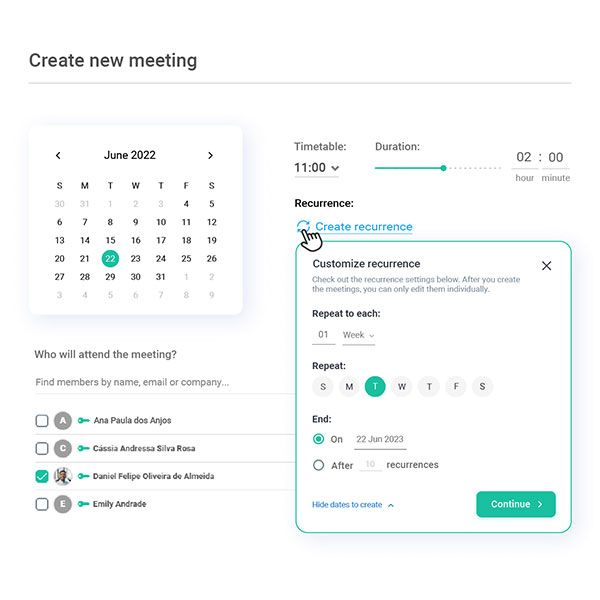 Recurring meetings
Automatically create weekly or monthly board and committee meetings. The Atlas GOV identifies the first selected date and suggests recurrence criteria for the creation of upcoming meetings. Example: last Friday of the month, every Tuesday, etc. Set the number of recurrences or time interval and the software will create all meetings for you.
Import ready-made or past meetings with a single click
If your meeting files are organized into directories, simply drag them to the Atlas GOV that the meeting is ready. In the software you can also copy the agenda list of past meetings by selecting it in history.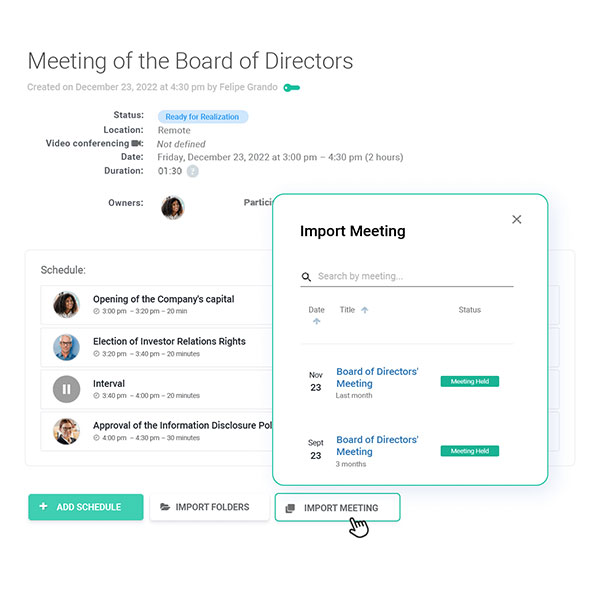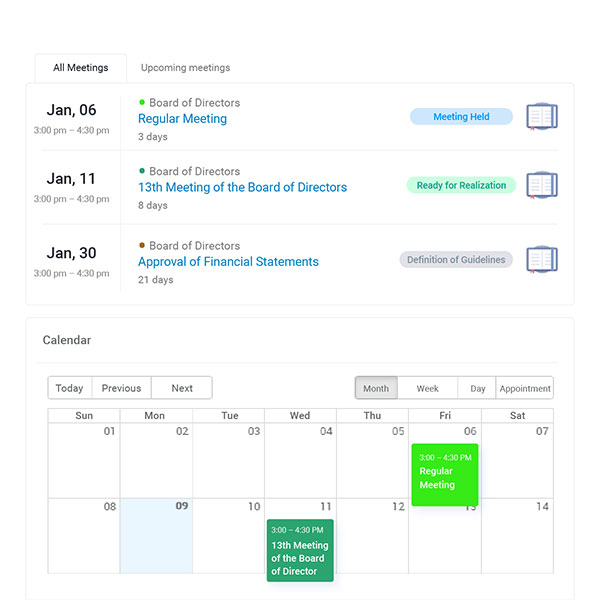 100% integrated and real-time participant calendar
Atlas GOV is the only governance portal in the market that manages all invitations and agenda of all participants of Board of Directors and committees. Have you changed the date, time, location, or duration of the meeting? Don't worry, the software updates everyone's schedule.
+ 500 organizations and over 17,000

directors digitized Governance with Atlas Governance

Meet some of the companies that have decided to join the Atlas GOV software for the digital transformation of Governance.

See what customers are talking about Atlas